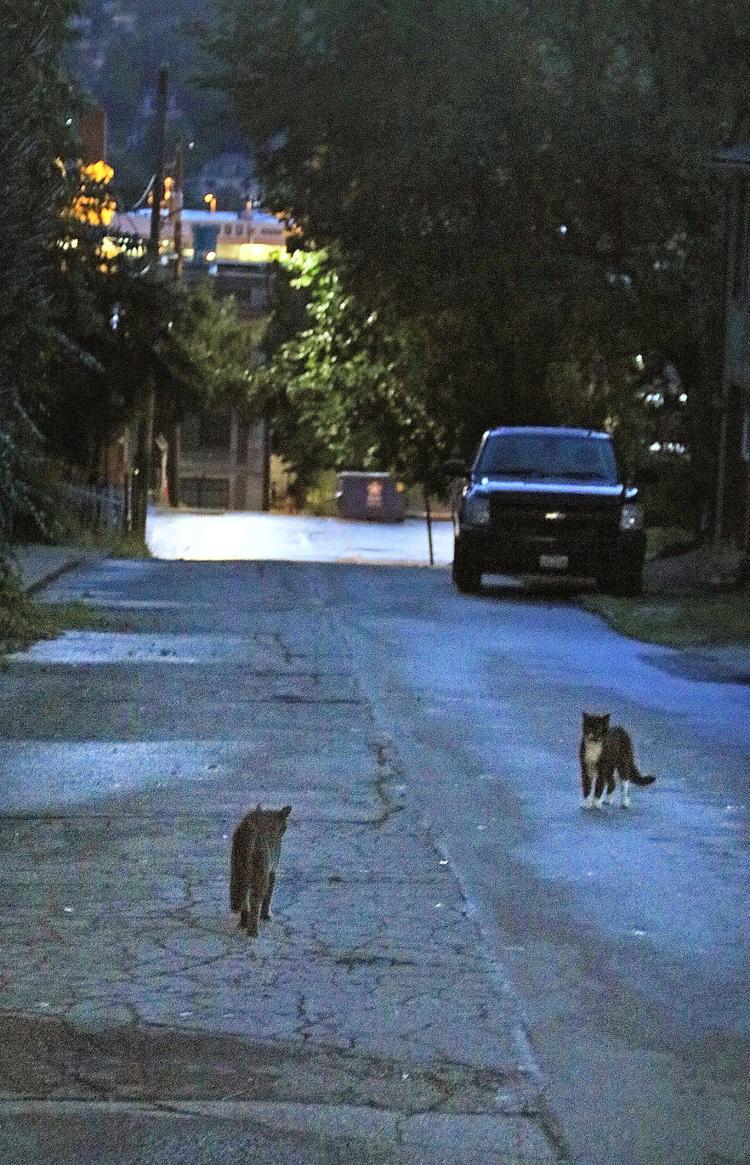 HERMITAGE — After about a year and more than 150 cats spayed or neutered, the Shenango Valley Animal Shelter is looking to continue its catch-and-release program.
At first, the program was focused on the borough of Sharpsville, before expanding to the animal shelter's other participating municipalities including Hermitage, Sharon, West Middlesex, Farrell, Shenango Township and Wheatland, with a few calls outside the Shenango Valley, said Duane Piccirilli, the president of the shelter's board.
"This catch-and-release project is one of the most successful collaborations among animal organizations in Mercer County," Piccirilli said. "I hope we can continue it to reduce the number of stray cats in the community."
The program started in June 2018 with an $11,000 grant from the Shenango Valley Foundation. Debbie Shaulis of Pet Solutions handled trapping the cats, which were taken to the Tails of Hope clinic in Hermitage for spaying and neutering as well as a disease check before being released again.
Since last June, Shaulis said she had trapped and taken at least 150 cats to Tails of Hope. Outside of the catch-and-release program, Shaulis processed at least 300 cats in 2017 and 2018, with more than 1,000 strays throughout Mercer County.
"We can't tell someone they can't have a pet, but we can tell them to get their cats spayed and neutered," Shaulis said.
Since each cat could have a litter of up to 10 kittens, it is important for residents with cats or strays that live on their property to get the animals spayed or neutered. While urban areas may have cats living in close proximity to each other, Shaulis said a male cat can smell an un-spayed female cat from up to two miles away.
Sometimes people try to do the right thing, such as a man in Fredonia Shaulis assisted who used to spay and neuter cats on his property when he was physically and financially able to. Other times, cats are left on their own despite having someone provide them with food and shelter, Shaulis said.
"In some cases you have people who move and leave the cats at the house, or you have people who move to a nursery or they pass away and whoever's handling the estate just lets the cats out," Shaulis said.
Though it can be hard to gauge the program's success since the stray cats are normally released to the area where they were found, Sharpsville Borough Manager Ken Robertson said he appreciated the different groups working together while trying to educate residents on the need for cats to be spayed or neutered.
"I know everybody wants to help the stray cats, but letting them keep breeding isn't helping the cats in any way," Robertson said. "It's a good program to have people with a genuine love for animals and cats in particular, trying to help protect those same cats and animals."
Animal shelter staff made contact with the Shenango Valley Foundation on Friday, but Piccirilli said a response regarding potential grant money had not been received as of Sunday. If the grant money is unavailable, other sources of funding would be pursued.
Donations earmarked for the catch-and-release program can be made to the Shenango Valley Animal Shelter.
"We would be thrilled to continue the project as long as there is a need," Piccirilli said.
Like David L. Dye on Facebook or email him at ddye@sharonherald.com.