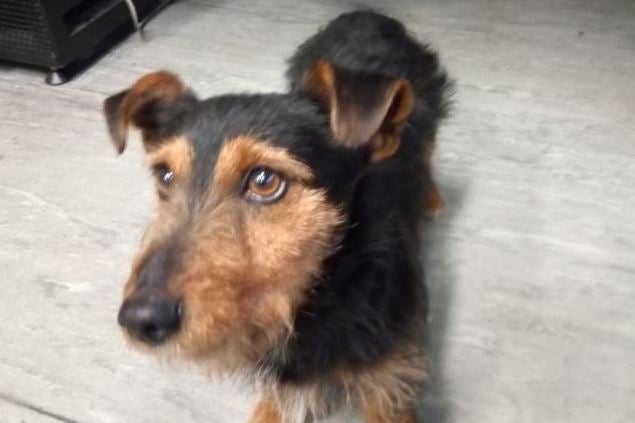 A dog who boarded an Irish commuter train from County Kildare to Dublin yesterday morning remains unclaimed.
The adventurous terrier travelled solo on the 8.46am service from Sallins to Dublin's Heuston station before concerned passengers alerted Iarnród Éireann staff.
An appeal for the hound's owner to come forward was posted on Twitter, but the dog remains in the care of railway workers.
Temporarily named "Hamish", he has proved very popular with social media users, with many offering to re-home him should his owner fail to materialise.
The dog has not been micro-chipped and is currently being cared for by Iarnród Éireann worker Ted Maher, who also volunteers at a local animal sanctuary. 
"The little fella got on an 8am train in Sallins this morning and he arrived here in Heuston," he told RTÉ.
"The passengers alerted the members of staff there was a loose dog on the train, so we took him into the office."
Maher said that the dog was obedient and appeared to be well cared for.
"Hopefully with all the coverage he's getting we'll find his owner," he said.
"He's a little gentleman – he's as quiet as a mouse – he's a lovely little dog.
"He's missed by somebody hopefully."
Due to the extensive online coverage, it has been suggested that the canine's owner is not a social media user.
The hound has made headline news around the UK and Ireland, and at least one social media user has claimed to know Hamish's owner.
"This is Lee Baldwin's dig (sic) in Sallins!" wrote Zita McGarry Kelly.
Iarnród Éireann staff replied asking Zita to alert the owner and get in touch to find out more.