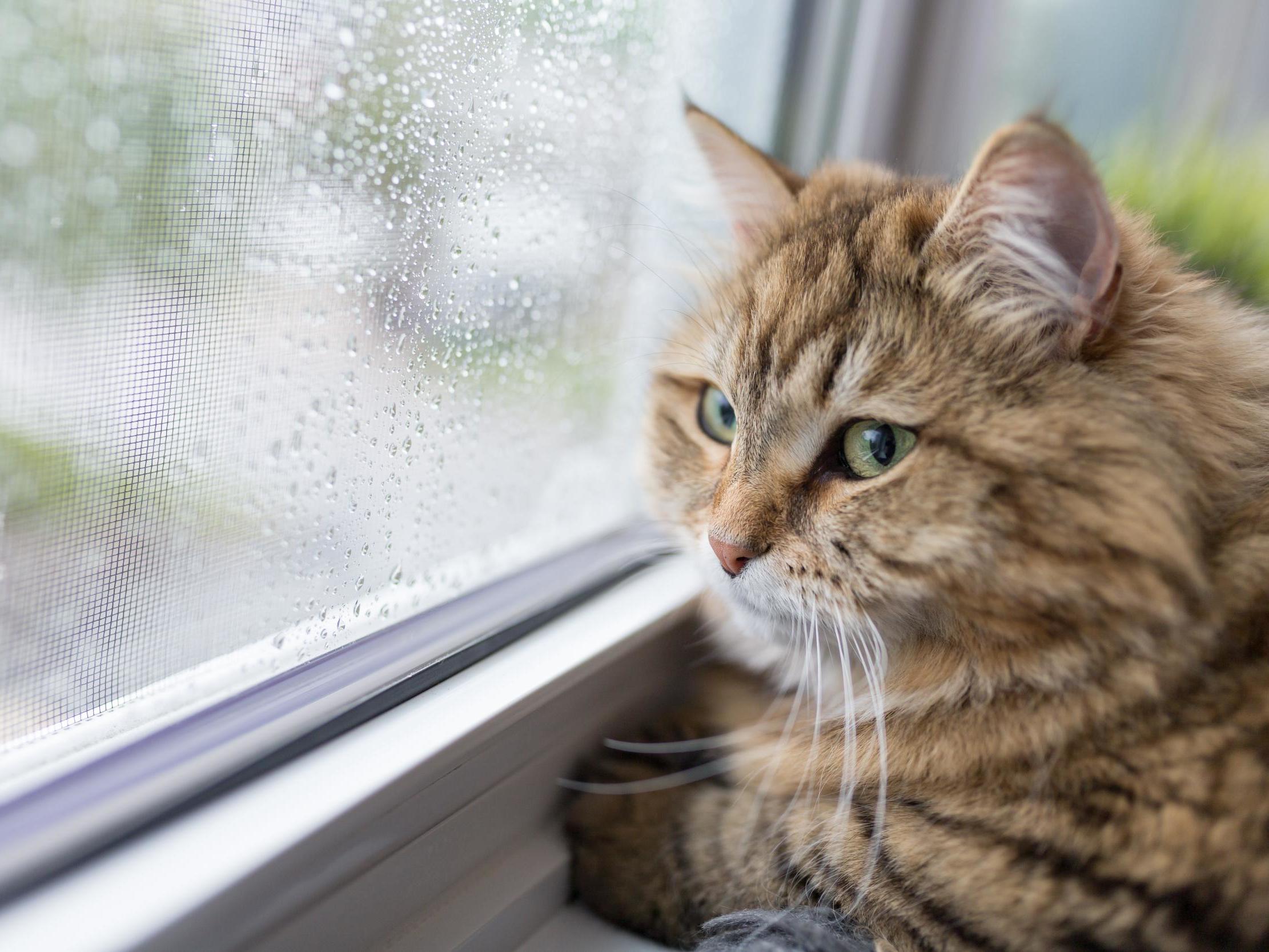 Cats could be banned from going outdoors during certain hours in a bid to tackle the number of strays in Western Australia.
Government officials in Perth are reviewing current cat and dog legislation after a rise in complaints about stray animals.
Proposed changes to the Cat Act 2011 could see felines given curfews, limiting them from going outdoors between sunrise and sunset, or they could be forced to stay indoors permanently.
Roz Robinson, who runs Cat Haven, said the welfare organisation supports keeping pet cats indoors or in purpose-built outdoor enclosures.
She also called for the mandatory neutering age to be reduced from six to three months.
A review of the current laws could also see harsher penalties handed out for owners of noisy or dangerous dogs.
According to PerthNow, hospitals in Perth treat about 25 people a week on average for dog bites.
Since 2013, punishment for dog owners whose pets attack people or other animals was increased to a maximum $10,000 fine or 12 months in jail.
A consultation paper released alongside the public review says the penalties "may not be high enough to make some people comply with their responsibilities of owning a dog", according to PerthNow.
The Western Australia Rangers Association (WARA) supports greater dog attack fines and wants noisy dogs to be silenced.
It has also called for greater clarity over restricted breeds such as pit bull crosses.
WARA president Dene Lawrence told PerthNow: "Greater enforcement powers to authorised officers and further amendments to dog barking offences are also required."
Local government minister David Templeman added: "The state government is committed to ensuring this important legislation is up to date and fit for purpose in the control and management of cats and dogs in Western Australia.
"From encouraging responsible pet ownership, keeping the community and other animals safe, reuniting lost pets with their owners to reducing the number of animals that are admitted to shelters and euthanised, the legislation impacts the whole community.
"We are now seeking community feedback to ensure that the operation and effectiveness of these laws meet community expectations. 
"Local governments do a terrific job in administering the laws in their local communities and their feedback is also encouraged."
In April, The Independent reported how the Australian government was allegedly airdropping poisonous sausages in a bid to kill millions of feral cats.
The cats are said to die within 15 minutes of eating the sausages made with kangaroo meat, chicken fat, herbs, spices and the poison, 1080, according to The New York Times.
According to reports, it is just one of the tactics used by the government as part of its plan cull two million feral cats by 2020 to protect native species.
It is estimated that cats kill 377 million birds and 649 million reptiles every year in Australia, according to a 2017 study published in the journal Biological Conservation.